Brian and Christine's Family Reunion held at Fans Museum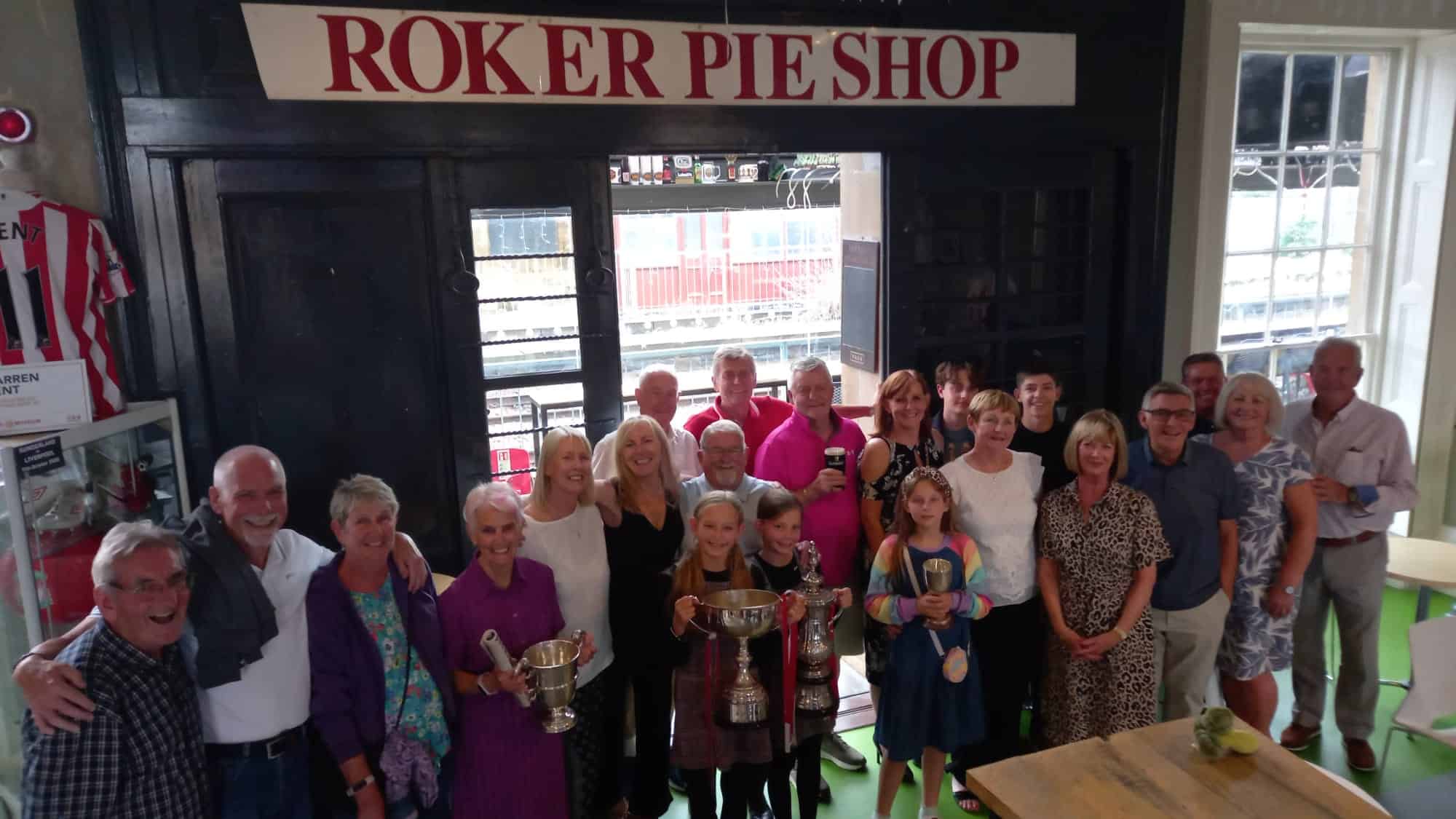 Another brilliant gathering held at the museum, this time for Brian Lamb and Christine. Friends from around the world met with Bobby Kerr while lifting the FA cup which certainly made memories with Brian meeting the little general along with brothers Michael and Martyn Coombs, not to forget Ian, Mandy, Lynne, Rhys, Dave and Max who loved meeting Bobby too. 
Young Holly, Chloe and Evie wore the shirts of Beth Mead, Steph Houghton and Jill Scott while holding the FA and the women's premier League trophy with plentiful smiles – even meeting with the legend Bobby Kerr too.Fantastic for those involved and so we have to thank everyone for choosing us to be part of their day:
Helen, Joshua, Chloe, Holly, Gary, Maureen & David from Australia, Mandy & Michael Coombs from London, Lynne & Martin Coombs from Bedale, Marilyn & Derek, Val & Michael Crew, Linda & George, Stephen crew, Brian crew, Josephine & Josh, Evie & Rhys, Viv & Phil Young and Ian from Leeds – A thank you to all.
As you can see a wonderful time was had by all so if you are in need of a truly special venue then contact the fans museum via info@fansmuseum.org for an unforgettable experience.
.