Tony Jeffries named as ambassador for the Fans Museum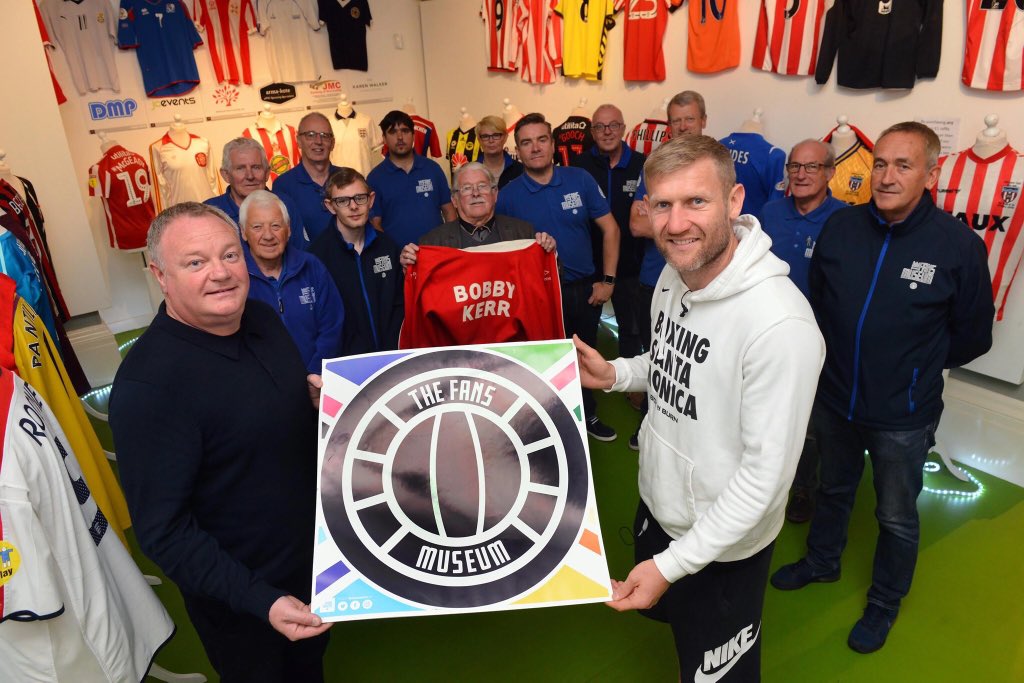 We are delighted to announce Tony Jeffries has been named as ambassador for the Fans Museum
Michael Ganley, owner of the Fans Museum said: "We're pleased to announce that Tony Jeffries is to be an ambassador for the museum. He's going to start our little boxing project.
"We're not just here for football. We support a real mix; from autism charities, to prostate cancer, to our mining heritage.
"With that in mind we're going to be opening our doors to the boxing world. Boxing has always been massive in Sunderland. We want to do an exhibition here and we're going to include lots of local boxing clubs.
We are delighted to announce "We're asking local boxers to put items on display. Then we want to have a few boxing talk-ins to raise money for the clubs. We'll announce names later.
Tony is glad to help and said: "I'm here to support the Fans Museum. I think it's great what Michael's doing.
"It's great to see how much it's grown. It's inspiring to see just how passionate Michael is and how it's branched out into other things from football. It's really good for the city.
"I only get back to Sunderland once a year. But I'll help in any way I can. I live on the other side of the world now, but whatever Michael wants, I'll help when I can."
https://www.sunderlandecho.com/sport/other-sport/olympic-boxer-tony-jeffries-named-ambassador-sunderlands-fans-museum-540654